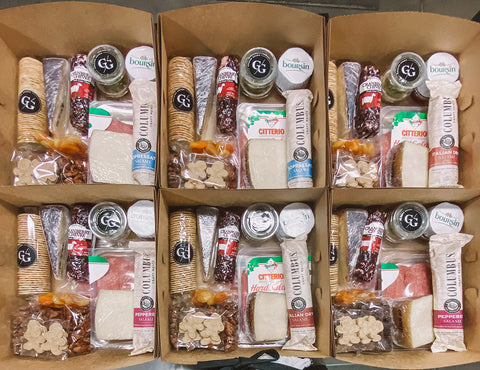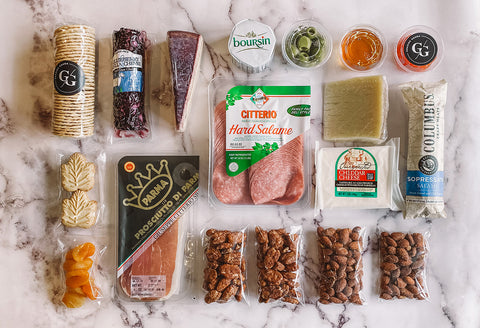 DIY Charcuterie Kit
Order a DIY charcuterie kit and receive all the ingredients needed, plus a step-by-step PDF with photos, to walk you through building your own charcuterie spread. From slicing cheese to folding salami and arranging all your charcuterie items, think of it like a gingerbread house but even more delicious—a fun family activity for the holidays or a unique date night experience.
Product size variations:

Large $85 | feeds 8-15 people as an appetizer
Extra Large $100 | feeds 15-20 people as an appetizer
Choose Size & Serving Style
Customize Order Options
* denotes required field.